Football Couchgate Party Ideas
This post may contain affiliate links provided for your convenience. We earn commissions if you shop through the links on this page. I am also an Amazon Associate and earn from qualifying purchases Read my full disclosure policy.
My family enjoys watching football together and this football couchgate party ideas printable makes it easy to pull together a fun family party. Wayfair.com asked me to share my favorite couchgating tips.
No matter where in the world we're stationed, we make time to watch our favorite teams each weekend. It's a family tradition that we can take with us wherever we live and we just plain like watching football together as a family. Sometimes we invite friends and neighbors over, but often is just our family of five spending family time together. I grew up tailgating with my family at football games, but since we live hundreds (and sometimes thousands) of miles away from our teams, we like to couchgate when we watch the game. I've created a free printable with our favorite football couchgate party ideas planning tips.
I don't go crazy getting ready for our football couchgating. I like the focus to be on spending time together and enjoying the game. But I admit that I'm not above a creating a little incentive for the kids to want to join in each week. Adding a few simple decoration or simple food treats makes watching football for hours together just that much more fun.
I'm a busy mom of three and don't have lots of time or energy for complicated preparations, so I've streamlined our party prep steps and put them all here in my Home Couchgating Checklist (click for your own free copy).
Football Couchgate Party Ideas
I plan one or two crowd favorite foods. Finger Foods are always a hit. This week I decided to make football sugar cookies. They're super easy to make and can be frozen before they're frosted. Make a double-batch and you'll have enough for next week, too.
I also keep a roll of theme washi tape on-hand. It's easy to dress up cups, serving dishes or even plastic utensils in just minutes.
I keep a green table cloth on hand and use white dishes. It couldn't be any easier to set a football-themed table.
Because we have multiple football teams that we like to follow, I choose to use more generic football themed decorations and foods. And fortuitously, green and white is the colors of one of our favorite teams. I prefer to use serving items that I can use for other occasions, too., with a couple of truly football-themed items thrown in to set the mood.
I've created a fun Couchgating Idea board at Wayfair. Checkout all these great football-themed items that will make the next couchgating get-together perfect. You can find everything you need (and more!) for your next football couchgating party at Wayfair.com.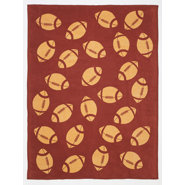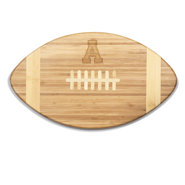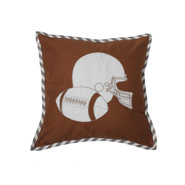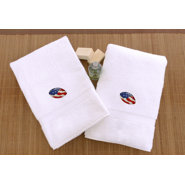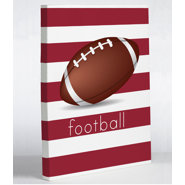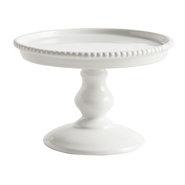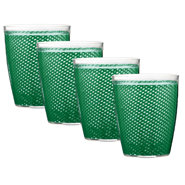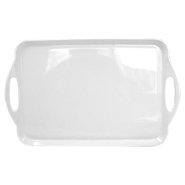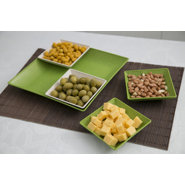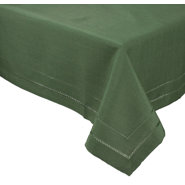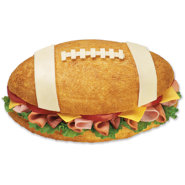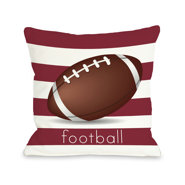 What's your favorite way to watch football? Use my Football Couchgate Party Ideas checklist to help you plan your next football party.
I'm a mom of 3, a veteran and military spouse. I've moved into 20+ homes all around the world. My passion is helping busy people make the space and time for what's really important to them.